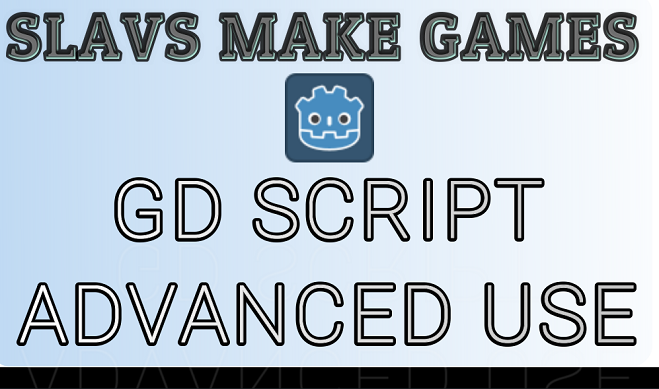 Advanced GD Script [e-book about Godot 3.1]
Hello, as the author of the "GD Script" book I present to you an e-book about advanced use of GD Script. The reader will find a lot of GD Script codes and concepts inside. In the beginning, you will start with concepts from the previous book. For example, button creation. Later on, you will learn more complex parts of code. The new e-book project will cover the advanced use of Godot GD Script. Godot is a leading game engine, and the latest stable version is 3.1.

GD Script is a game engine script for game development. Godot game engine has GD Script as his main script for making games and applications with the engine. A developer can make 2D or 3D games. You can also make applications based on the control scene. Godot 3.1 is free to download from website. You can download it for different platforms. The game engine is only 50.megs in size.

Marijo Trkulja is the author with experience in teaching computer science-based courses and topics. He worked in many computer schools and lately he teaches via online teaching platforms. Most of his courses are made as Slavs Make Games courses and tutorials. His previous book "GD Script" is a great introduction to this one.

"GD Script" - Godot 3.1 game engine script book

In this book, we will learn through workable projects. The project will be introduced and then explained. Every project will use a gd script only, and this means you will need only one node and script attached to it. Video materials will help you, in the beginning, to better understand written text.
Large video tutorial material (around 15.GB) reader can find at SLAVS MAKE GAMES course for Godot 2D and 3D games. Video lectures combine Godot design and GD Script for beginners and advanced students.

Slavs Make Games Godot course

Lots of video material students can found at:

Slavs Make Games YouTube portal

Free book version is more than 10% of content

Enjoy in your GD Script way, and have a good day!

Update(last): 12/26/19

Making books isn't easy, consider financial support.
Purchase
In order to download this book you must purchase it at or above the minimum price of $4.50 USD. You will get access to the following files:
Advanced GD Script book.pdf
747 kB
Download demo